CALLE LUNGA
After months of intensive work of composing and arranging, with trips to the recording studio in Cadiz and Abbey Road in London, Ramon Ruiz's 3rd album, "Calle Lunga" has come together!
In this exciting, progressive compilation where Ramon has recorded with an Hermanos Conde guitar, you can hear elements of classical, Middle Eastern, jazz and thematic music grounded with flamenco rhythms.
"Rhythmic, melodic, exciting and fresh…" Evening Chronicle, June 2009; "Executed with precision…"
Recognised as UK's leading flamenco guitarist and heavily influenced by world music, Ramon explained: "I was searching for soul – the 'duende' – there's a fine line between perfection and expression and I needed to get it right!"
He added, "I recorded a phenomenal sax player on one of my tracks today. So happy, it has really improved it!"
Recorded in Trafalgar Studio: Cadiz by Curro Ureba
Guitar recorded, mixed and edited in Abbey Road, London by Dylan Lodise and Konstantinos Michaloudis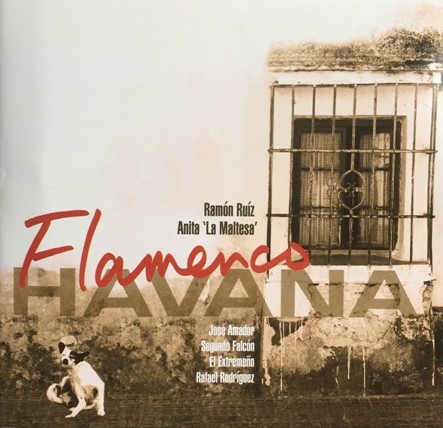 FLAMENCO HAVANA
This debut album is both familiar and unusual at the same time. Featuring the traditional flamenco guitar playing of Ramon Ruiz, combined with the delightful singing of his long-standing partner, Anita 'La Maltesa', who also rattles her feet. Both are highly skilled. The addition of a Cuban brass-section, some salsa-style arrangements and even a didgeridoo make for an unusual recording. Recorded in Seville, the album evokes hot Spanish evenings, with gunshot handclaps, impassioned vocals and superb flamenco playing. Some South American influences, Cuban-style piano, the vocals of Segundo Falcon and El Extremo also give the album more interesting flavors. Take off your shoes and open another bottle of wine.
Matthew Clark
ALCAZABA
Alcazaba are a vibrant ensemble, brimming with ideas and inspiration…"
Jazzwise, September 2009
"Rhythmic, melodic, exciting and fresh…" Evening Chronicle, June 2009; "Executed with precision…"
Morning Star, July 2009
"Much Virtuosity, little trickery."
Financial Times, July 2009
"Melodies are strong, rhythms are infectious, and improvisation, individual and collective, flows freely and with spirit."
AllAboutJazz.com, June 2009.